Divertimenti
A Sparkling Evening as Amersham Concert Club Begins its 50th Anniversary Season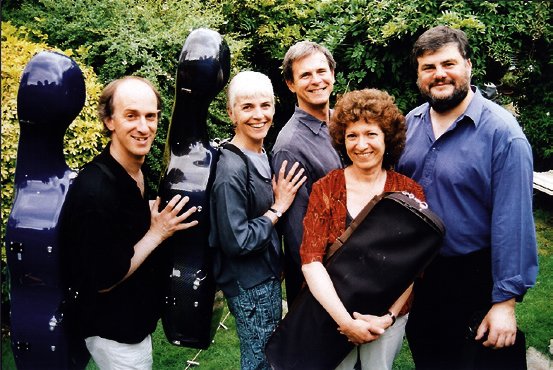 Fantasia in F minor K594

Mozart 

String Quintet in C major (arranged Lauterbach)

Boccherini 

String Quintet in C major D956

Schubert 
Amersham Concert Club opened its 50th Anniversary season on 8th October with a superb recital by Divertimenti. This highly-regarded string ensemble (Paul Barritt and Rachel Isserlis, violins, Jonathan Barritt, viola, Sebastien Comberti and Josephine Horder, cellos) gave a wonderful performance of music by Mozart, Boccerini and Schubert.
They put the audience at ease and gave witty and informative background to the pieces. In addition they played an encore of the famous minuet by Boccherini at the end of the first half because they said it was impossible to follow the Schubert Quintet in C major, which formed the whole of the second half, with anything else.
It was immediately obvious that the rapport between players was complete. They clearly enjoyed playing together and could be seen watching one another's every nuance. The audience was delighted with each piece in turn and the encore held them spellbound. I find it impossible to criticise the performance of the Schubert, it was faultless, expressive and as near perfection in a live performance as I have heard. It is regarded by many as Schubert's finest chamber work and based on this performance I have to agree.
Afterwards a number of our long standing members came up to me and said this was the best concert we had put on in many years and a wonderful way to celebrate 50 years of concerts in the local area.
 

---
Amy Green ~ saxophone  Christine Zerafa ~ piano
Dazzling Tricks and Plenty of Treats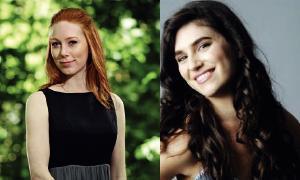 Divertimento

Roger Boutry 

 Concerto in D minor

Alessandro Marcello 

 Pièce en forme de Habanera

Maurice Ravel 

 Six Studies in English Folk Songs

Ralph Vaughan Williams 

 Scaramouche

Darius Milhaud 

 Rhapsodie

Claude Debussy 

 Tableaux de Provence

Paule Maurice 

 Sonata Op 29

Robert Muczynski 

 The Devil's Rag

Jean Matitia 
What a treat the audience at Amersham Concert Club's second concert of its 2016-17 season had on Saturday 29th October! Amy Green (saxophone) and Christine Zerafa (piano) gave a performance full of dazzling virtuosity and breath-taking cascades of notes.
Many of the pieces they played were unfamiliar to most of the audience but Amy's informative introductions added greatly to the enjoyment of the pieces. From a baroque concerto by Marcello through to works by present day composers, this was a very well judged programme. I particularly enjoyed Paule Maurice's Tableaux de Provence and Jean Matitia's Devil's Rag with which they concluded the programme.
This concert was kindly supported by Making Music's Philip & Dorothy Green Award for Young Concert Artists scheme.
Amersham Concert Club is a member of Making Music, the UK's leading organisation for voluntary music, with over 3,000 music groups in membership. Its' Philip and Dorothy Green Award for Young Concert Artists (AYCA) has helped to launch the careers of dozens of young musicians since its creation in 1961, including Steven Isserlis, Elizabeth Watts and Ian Bostridge. In 2002, the Philip and Dorothy Green Music Trust secured the future of AYCA with the largest single donation Making Music has ever received.
 

---