Piatti Quartet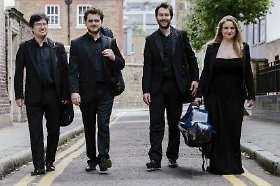 String Quartet

Debussy 

Winter's Edge (Piatti commission)

Turnage 

String Quartet No.8 Op.59 No.2 "Razumovsky"

Beethoven 
We are delighted to welcome back the Piatti Quartet to give the first concert in our new venue. This exciting programme features two great chamber works, the Debussy quartet and the second of Beethoven's "Razumovsky" quartets, together with a new work commissioned by the Piatti and given its world premiere this year.
Tetsuumi Nagata of Piatti Quartet is unable to take part in this concert and his place is being taken by Rosalind Ventris who has a fantastic relationship with the Quartet having played with them before.
---
The English Piano Trio and Friends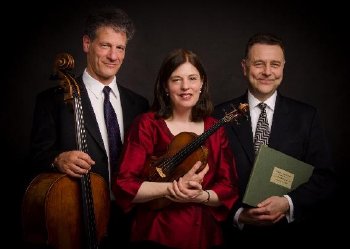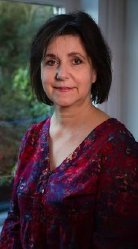 "Mozart: Man and Music" A Portrait in Words and Music
Mozart composed six magnificent piano trios and two piano quartets. He also wrote letters to family, friends and colleagues. These letters are not only accounts of his work and travels, but also a revelation of an inner world of his joys, worries and emotions. They portray his humour and wit, and make compulsive reading and listening. These readings are woven around movements from the trios and quartets.
The EPT's programmes are always a joy to listen to, combining insightful readings with superb ensemble playing.

---
NYJO Ambassadors Sextet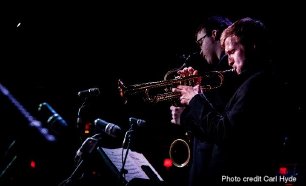 "The Great American Songbook"
A programme which explores the very best jazz standards from the 1920s to the 1950s, with classics from Cole Porter, Hoagy Carmichael, George Gershwin and more.
The NYJO Ambassadors Sextet is a bijou showcase for some of the best up-and-coming young musicians in the industry, stepping out of the National Youth Jazz Orchestra's 24-piece ensemble setting to bring audiences the brilliance of the big band on an intimate scale.
During the afternoon the Sextet will work with a jazz ensemble from Dr Challoner's Grammar School and it is hoped that they will also feature in the evening's concert.
---
Pelléas Ensemble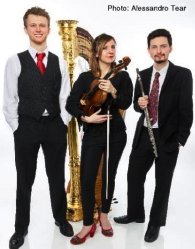 "Dance and Death"
 Terzettino

Dubois 

 Pièce de Clavecin en Concert

Rameau 

 Selections from Romeo and Juliet

Prokofiev 

 Duo in B major, K424

Mozart 

 Le Tombeau de Couperin

Ravel 
The prize-winning Pelleas Ensemble have established a reputation for performing from memory and for sharing insights and stories about their unique repertoire with audiences.
Their debut at the Wigmore Hall was praised for its "captivating vitality" and "effortlessness and delicacy" (Seen and Heard International).
---
Cristian Sandrin ~ piano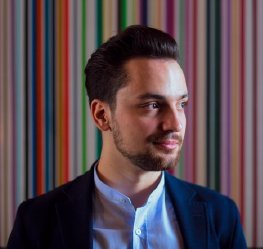 Nocturne Op.62 No.1

Chopin 

Bacarolle Op.60

Chopin 

2 Mazurkas from Op.30

Chopin 

Piano Sonata in C# minor op. 111

Beethoven 

-interval-
Miroirs

Ravel 

Piano Sonata op. 24 no. 1 in F# minor

Enescu 
Cristian Sandrin is an exciting young pianist who has won many prizes and had his solo debut recital at the Wigmore Hall in 2017.

---
Amersham Concert Club is a registered charity (1048911) and a member of Making Music.