Our Concerts 2017-2018
Music on Saturdays at 8.00 pm
performed at Dr Challoners High School for Girls,
Cokes Lane, Little Chalfont, Bucks
HOME | MEMBERS | TICKETS | VENUE | CONTACT | CONCERT REVIEWS / ARCHIVE | LATEST NEWS
Each year we organise five concerts of high quality performances, mainly of chamber music, by both established and rising professional musicians. The concerts are an opportunity to hear current and future stars playing live, locally in a less formal atmosphere. Our 51st Season began in October.
Tickets for individual concerts of the 2017-18 season may be puchased directly via the Buy tickets links. Membership and season tickets can be purchased at any time from the Box Office.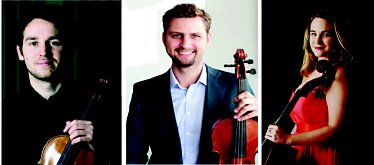 Saturday 7th October 2017 at 8:00 pm
Piattinni String Trio
Michael Trainor - violin
David Wigram - viola
Jessie Ann Richardson - cello
String Trio in B flat major ~ Schubert
Duo for violin and cello ~ Ravel
String Trio ~ Françaix
Grand Trio Op.3 ~ Beethoven
The Piatti String Quartet played for us in 2016, giving a wonderful performance and we are delighted to welcome three of them back as a Trio.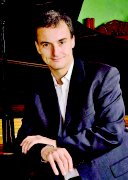 Saturday 4th November 2017 at 8.00pm
Colin Stone ~ piano
Piano Sonata No 17 in D minor "The Tempest" ~ Beethoven
Wanderer Fantasy ~ Schubert
Kreisleriana ~ Schumann
"Stone offered ... an encore - deliciously played, with panache, weight and delicacy. This was a fitting coda to an exuberant and exacting evening." Kenneth Carter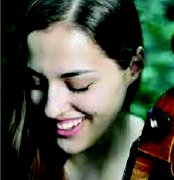 Saturday 24th February 2018 at 8.00pm
Cello ~ piano duo
Yoanna Prodanova and Mihai Ritivoiu
Weber ~ Adagio and Rondo
Shostakovich ~ Sonata
Cassado ~ Requiebros
Casals ~ Song of the birds
Kurtág ~ As hit
Kurtág ~ In memoriam
Chopin ~ Sonata
Yoanna is a Making Music Young Concert Artist and their support for this concert is greatly appreciated.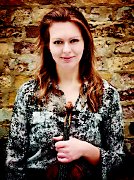 Saturday 10th March 2018 at 8.00pm
Violin ~ piano duo
Alexandra Lomeiko ~ Antonina Suhanova
Grand Duo for Violin and Piano in A major, D.574 ~ Schubert
Sonata for Violin and Piano in G ~ Ravel
Interval
Sonata for Violin and Piano in G ~ Debussy
Divertimento from "The Fairy's Kiss" for violin and piano ~ Stravinsky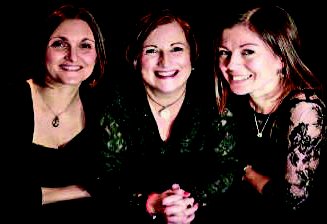 Saturday 24th March 2018 at 8.00 pm
Intriplicate
Claire Fillhart ~ flute
Sally Richardson ~ oboe
Claire Dunham ~ piano
From Baroque to the present day:
works by Telemann and Handel, Madeleine Dring, Malcolm Arnold and others.
"Audiences will not only relish the effortless and polished performances of this superb trio, but await their return with eager anticipation." Peter Noke, Pianist-in-residence, St Martin's College Lancaster Univ.
Opera and Concert Trips:
Most years we try to arrange one or more coach trips to see an opera or concert. Door to door service from Amersham Community Centre Car Park to the venue, typically leaving around 5:00pm. A chance to see a high class production or symphony concert at reduced price through block booking.
 

We reserve the right to substitute artists and switch venues as required by circumstances outside our control.