2007-2008
Concert programme
The previous season programme and review
HOME | MEMBERSHIP | TICKETS | VENUE | CONTACT | ARCHIVE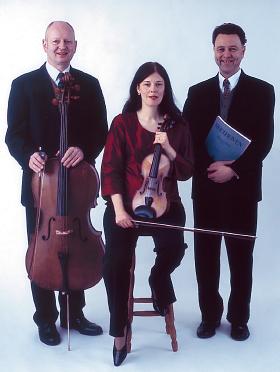 Saturday 6 October 2007 at 8pm
An Evening with Elgar
The English Piano Trio

Jane Faulkner violin, Justin Pearson cello, Timothy Ravenscroft piano
with Neil MacTaggart violin, Morgan Goff viola
David Graham narrator

The programmes that this trio have devised are part performance and part exploration of the background of the composer's thoughts and life. This evening's performance will explore the influences on the quintet and other works including the cello concerto. This year is the 150th anniversary of the composer's birth.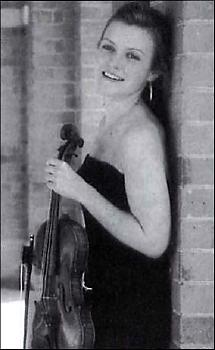 Saturday 27 October 2007 at 8.pm
Eleanor Fagg violin
Alisdair Beatson piano
Sonata in F major K377 ~ Mozart
Sonata ~ Debussy
Sonata in D minor Op.108 ~ Brahms
Plus works by Elgar and Webern
Every year we are delighted to present a recital in collaboration with the Countess of Munster Musical Trust. Every year this organisation selects 20 young artists who have started their professional careers and who show really exceptional gifts.
Eleanor led the National Youth Orchestra of Great Britain and also many of the orchestras and ensembles at the Royal College of Music. She is currently studying at the Mozartium in Salzburg.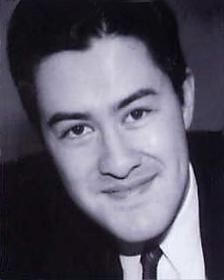 Saturday 24 November 2007 at 8.00pm
Andrew Brownell piano
Runner-up in the 2006 Leeds International Piano Competition.
"Des Abends" Fantasiestucke Op12 ~ Schumann
Nocturne in E flat, Op.55 No.2 ~ Chopin
"La terrasse des audiences du clair de lune"
from Preludes BookII ~ Debussy
Nachtstuck, from Suite "1922" ~ Hindemith
Notturno Britten Sonata in D Op.28 "Pastoral" ~ Beethoven
Three Romances Op.28 ~ Chopin
Sonata No3 in b minor, Op.58 ~ Chopin
For many years we have arranged recitals by finalists in the Leeds Piano Competition and this year we are pleased to welcome Andrew Brownell.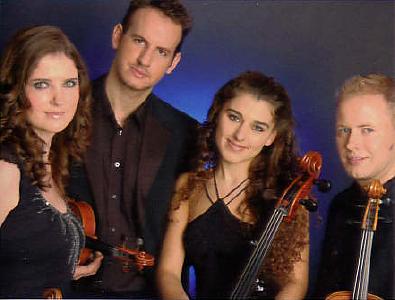 Saturday 16 February 2008 at 8.00pm
The Carducci String Quartet
Matthew Denton, Michelle Fleming violins
Eoin Schmidt-Martin viola
Emma Denton cello
Quartet in D major Op.50, No.6 "Frog" ~ Haydn
Quartet No.1 "Kreutzer" ~ Janacek
Quartet in F major, Op.61."American" ~ Dvorak
Winners of the 2004 Kuhmo Competition, Finland and the 2005 Bordeaux International String Quartet Competition, the Carducci are recognised as one of Europe's top young quartets.
"....The Carducci were stunning...they are clearly musicians of high intelligence" The Times.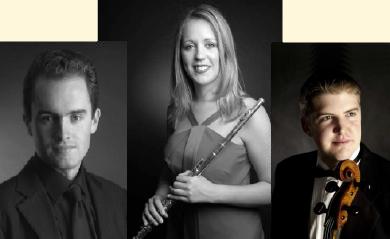 Saturday 8 March 2008 at 8.00pm
Emanuel Ensemble
Anna Stokes flute Andrew Joyce cello
Simon Callaghan piano
Programme to include
Trio in D minor ~ Mendelssohn
Trio ~ Weber
Trio No1 Op.83 ~ Liebermann
Duos for flute and piano
Duos for cello and piano
The Emanuel Ensemble was founded by Anna Stokes in 2001 and focuses on music for flute and string trio or flute, cello and piano.
Having worked with the internationally renowned flautist Susan Milan, Yonty Soloman and the Chilingirian Quartet, they have gone on to give recitals at the Wigmore Hall, Purcell Room-South Bank, Leeds International Concert Series, V&A Museum and the National Gallery.
The Club gratefully acknowledges the support of: Artsouthest; Steinway and also publicity from The Frost Partnership, Estate Agents.
The Club is a member of Making Music and the Chiltern Arts Forum
Registered charity number 1048911